Tips to Stay Safe on BBW Hookup Apps
Posted by
BBWHookupSites.com
| Mar 28, 2017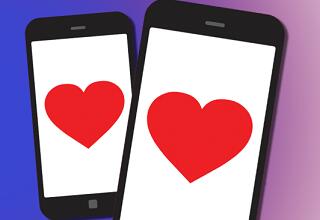 Millions of people use dating apps to hook up with someone every day, there is nothing strange about using a BBW hookup app for big beautiful women and big handsome men to find dates and sex. However, there are some risks on BBW hookup apps, such as murdering people and fraud. Here are some tips to stay safe on BBW hookup apps.
1. If you are meeting up, get their real name.
You have to ask the prospective lover for their identity, try to get their Facebook, Twitter or Instagram.
2. Ask for their number.
It might be better to speak on the phone before you meet up, it can help you know more about the person.
3. Always get more pictures.
If it is a fake profile then chances are they'll have a limited number of pictures to pick from. So ask for more pictures of their face to get a better idea of if they are real. Getting their social media profiles will also help with this.
4. Tell a friend what you are doing.
You have to tell your friend where you are going before meeting someone online. Make sure your friend can know you what you are doing and where you are.
5. Agree on your expectations of the meet-up.
If you agree what you are meeting up for, whether that is a date, a hook-up or something more specific, then check you are on the same wavelength beforehand. If it's sex, preferably agree what you want to do. That way you'll know if things start to go differently and should feel more confident to say something before they go awry.
6. Meet somewhere public.
It is easier if you are going on a date, as you can meet in a bar or restaurant or the cinema. But even if it is a hook-up, it is best to meet them outside their building or at a local bus stop or train station. This will help you figure out if they're like they said they would be, and hopefully give some time to gage what kind of person they are before you get back to their home.
7. Be calm.
Almost everyone on BBW hookup apps is just like you: looking for romance and/or someone to hang out with for a bit. Plenty of plus size singles have found love on BBW hookup apps.
---
---